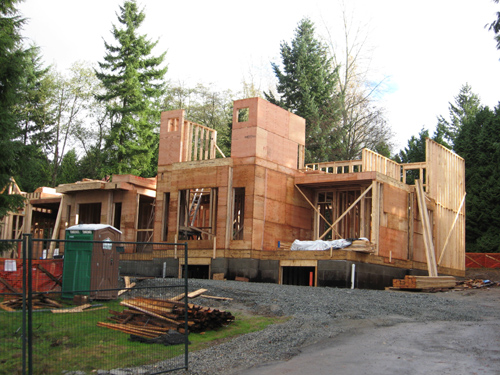 ESC for Single-Family Developments
When building a new large house where the disturbed area will exceed 2000 m2, an erosion and sediment control (ESC) plan will be required by the governing municipality.
All-Terrain Consulting Ltd. excels at formulating a custom-designed ESC plan by meeting with the owner/developer on site to review the site conditions, thereby better judging which ESC Best Management Practices (BMPs) will give the most "bang for your buck." Experience in the ESC field allows All-Terrain Consulting Ltd. to choose the best BMPs for site, which result in a significant cost saving for the owner/developer.
Most owner/developers believe that the main costs for ESC on a site are due to the plans and subsequent monitoring; however, the majority of the money spent on ESC is wasted money spent on unnecessary BMPs (including materials and installation costs) that were recommended by someone that doesn't completely understand the practice of erosion and sediment control.
On your next site requiring ESC, whether large or small, give All-Terrain Consulting Ltd. a call for an ESC quote or second opinion for both the design phase and monitoring.